Bill Bevan Photography
I am a photographer, writer and archaeologist.
I specialise in visualising and writing about archaeological and historical sites from around the world. My aim is to evoke the sense of place and people's engagement with a site as well as its historical importance.
I also photographing general travel subjects, events and working communities.
I have been a Leverhulme Trust artist in residence at the University of Sheffield and a photographer in residence on the Stonehenge Riverside Project. Both have led to major exhibitions.
Many of the photographs showcased here are stock images available as royalty-free images for publications and as prints for sale online.
I also undertake commissions and assignments. Please
contact me
for further details.
Gallery
Walk Into Prehistory

(Contains 20 photos)
Here are a few selected highlights from my forthcoming book 'Walk Into Prehistory' to be published by Frances Lincoln in July 2012.
Henge Diggers

(Contains 37 photos)
an exhibition of archaeological practice and tools from the Stonehenge Riverside Project.
Stonehenge

(Contains 30 photos)
the online exhibition of Stonehenge - an intimate portrait
Ayutthaya

(Contains 15 photos)
The ancient capital of Siam
Sukhothai

(Contains 11 photos)
Thailand's first capital and a World Heritage Site
Copan

(Contains 16 photos)
a photographic portrait of the Mayan city in Honduras
Tikal

(Contains 22 photos)
Portrait of a Mayan city
Travel

(Contains 42 photos)
Images of places, buildings, people and anything else I've felt like photographing around the world.
Monument

(Contains 25 photos)
Evocative images of archaeological, historical and heritage places from around the world
Ancient Peakland

(Contains 12 photos)
A selection of images from my guide to Peak District archaeology due out in July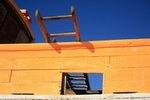 Fleet

(Contains 29 photos)
Hastings small boat fishing fleet
Elephant

(Contains 9 photos)
A few up close and personal shots of Asian elephants
Linear

(Contains 10 photos)
Lines make up the world
Faces of Buddha

(Contains 5 photos)
Photographs appearing in my Faces of Buddah exhibition at Airy Fairy, London Rd, Sheffield through March.
Refused

(Contains 3 photos)
An ongoing project to explore what is left behind and how the discarded detritus of human everyday life become storytellers for absence and the gaps that form in societies.